Border Residents Stand Up To Big Coal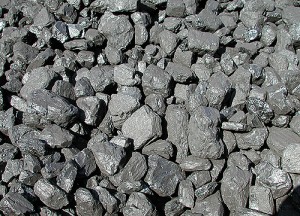 The fight is still in people along the border of Eagle Pass, Texas and Piedras Negras, Coahuila against a huge strip mining proposal that many say would have detrimental effects to the community's water supplies, among other health concerns. We wrote about these issues earlier this year:
The city council has voted unanimously to oppose efforts by Dos Republicas to expand, hundreds of citizens have formally voiced their opposition, as well as countless public entities in Eagle Pass, and full disclosure, my uncle runs The Eagle Pass Business Journal where these articles link.
And the fight is still on. Luis Ruiz, who lives in Eagle Pass, wrote to tell us about it:
Dos Repúblicas — a name that sends a chill up the spine of the people of Quemado, Eagle Pass, El Indio, and Maverick County. Why you may ask? Well, it is simple: Money! Particularly money from the conglomeration of the Mexican Coal Company of MICARE and North American Coal Company.

We here in Eagle Pass take this seriously as it is not only a local issue this mine will also impact Laredo, McAllen, Brownsville and the entire Rio Grande Valley (Texas border). On June 14, the brave citizens of Maverick County will rally together to support the community of Las Minas where the mine is proposed to be opened, to make their case to the Railroad Commission of Texas.

To begin their battle they formed an organization to help inform the community about the detrimental effects of the coal mine; they went on to inform about the meetings and create public awareness. It was not long until this caught attention of the Dos Repúblicas Company and they sent a representative to disrupt a meeting. Several weeks later it came to the attention of various trusted lawyers that this company was also sending threatening letters that if this organization got the word out, invited people to the meetings, sent out invites, left leaflets at homes or other ways of communication with people, they would sue for slander.

The people are resolute, they are ready to put their foot down and whether thy have the support of their public officials, who at one point did, or are waffling on this issue: it is time to make a stand. Whether for or against, decide but go and decide which side of this issue you are on, Short-term economic boom for some or Long-Term environmental disaster for all. Here's some more information:
Why is this important? Latinos tend to live in areas that are polluted, this creates a whole host of health issues. Eagle Pass is about 96% Latino according to the Census. Would you want your family to be breathing the air and drinking the water from a place where there's a large coal mining operation going on?
Follow Sara Inés Calderón on Twitter @SaraChicaD
[Photo By [sic]]